The ISAC Education Foundation is a non-profit 501(c)(3) organization that raises funds for the ISAC Scholarship Program, which awards annual scholarships to high school seniors that are children or dependents of county officials and employees.
Donate to ISAC Scholarships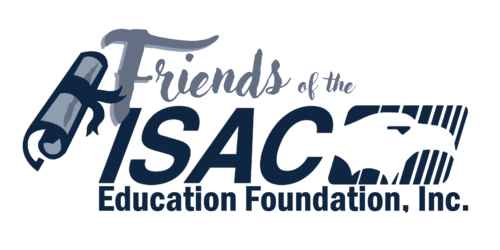 Thank you to our Friends of the Education Foundation. This program was designed to enhance the exposure and return on investment for vendors and affiliate associations who donate to the ISAC Education Foundation. Click here for more information about becoming a Friend of the ISAC Education Foundation.
To become a Friend of the ISAC Education Foundation, please contact Jacy Ripperger at jripperger@iowacounties.org or 515.244.7181.
In 2021, ISAC awarded six scholarships, for a total of $16,000. The scholarships are awarded to high school seniors who are the children or dependents of county officials and employees. The scholarship winners are recognized at a scholarship ceremony that takes place annually as part of the General Session at the ISAC Spring Conference. The scholarship winners for 2021 are:
District 1: Carson Hoffman
District 2: Mercedes Latham
District 3: Victor Tapia
District 4: Gracie Simmons
District 5: Wyatt Stout
District 6: Maddi Klemme
The ISAC Scholarship rules require that there be seven scholarship judges, one from each ISAC district and one representative from the ISAC Board, chosen based on gender and affiliate. The ISAC Scholarship Selection Committee for the 2021 ISAC scholarship awards:
District 1: Eugene Meiners, Carroll County Supervisor
District 2: Doug Miller, Kossuth County Engineer
District 3: Sheri Neddermeyer, Crawford County Treasurer
District 4: Carol Robertson, Mills County Auditor
District 5: Megan Clyman, Davis County Recorder
District 6: Jenni Pirc, Linn County Attorney's Office
ISAC Board of Directors Representative: Brian Gardner, Linn County Sheriff
The ISAC Scholarship applications are distributed and posted on the ISAC website in September, and a copy is also published in the Iowa County magazine. Applications are due in December. ISAC typically receives between 60 and 70 applications each year. The scholarships are funded by the ISAC Education Foundation. A large part of the funds are gained from the annual ISAC Scholarship Golf Fundraiser. The 2022 ISAC Scholarship Golf Fundraiser will be held at the Toad Valley Golf Course in Pleasant Hill.