Quick Links
Meetings and Events
CALENDAR VIEW
Date/Time
Event
03/12/2014
All Day
County Day at the Capitol
Iowa State Capitol, Des Moines Iowa
03/13/2014 - 03/14/2014
All Day
ISAC Spring School of Instruction
Des Moines Marriott Downtown, Des Moines Iowa
04/01/2014 - 04/02/2014
All Day
Governor's Conference on Public Health
Scheman Building, Ames Iowa
04/08/2014
All Day
CCMS Administrators Meeting
Hilton Garden Inn, Johnston Iowa
04/09/2014
All Day
CSN User Group
ISAC Office, West Des Moines Iowa
04/25/2014
All Day
ISAC Board of Directors Meeting
ISAC Office, West Des Moines Iowa
05/14/2014 - 05/16/2014
All Day
ISCTA Annual May School
Ramada Hotel and Convention Center, Waterloo IA
06/08/2014 - 06/12/2014
All Day
ICAA Spring Conference
06/11/2014 - 06/13/2014
All Day
ICIT Midyear Conference
West Des Moines Marriott, West Des Moines Iowa
06/25/2014
All Day
ISAC Board of Directors Meeting
ISAC Office, West Des Moines Iowa
07/08/2014
All Day
CCMS Administrators Meeting
Stoney Creek Inn Johnston, Johnston Iowa
07/09/2014
All Day
CSN User Group
ISAC Office, West Des Moines Iowa
07/11/2014 - 07/14/2014
All Day
NACo Solutions and Idea Marketplace
New Orleans Morial Convention Center, New Orleans Louisiana
07/29/2014 - 08/01/2014
All Day
Auditors Annual Conference
Hotel Blackhawk, Davenport IA
08/12/2014 - 08/15/2014
All Day
Recorders Annual Summer School
Isle Casino, Bettendorf Iowa
08/21/2014 - 08/22/2014
All Day
ISAC Legislative Policy Committee Retreat
Hilton Garden Inn, Johnston Iowa
09/11/2014 - 09/12/2014
All Day
ISAC Board of Directors Retreat
09/28/2014 - 09/30/2014
All Day
Assessors Annual Conference
Embassy Suites Des Moines Downtown, Des Moines IA
10/14/2014
All Day
CCMS Administrators Meeting
Hilton Garden Inn, Johnston Iowa
10/14/2014 - 10/15/2014
All Day
IEHA Fall Conference
Best Western, Marshalltown Iowa
10/15/2014 - 10/16/2014
All Day
CCMS Fundamentals Training
Courtyard by Marriott, Ankeny Iowa
10/15/2014
All Day
CSN User Group
ISAC Office, West Des Moines Iowa
10/16/2014 - 10/17/2014
All Day
ISAC Board of Directors Meeting
ISAC Office, West Des Moines Iowa
11/06/2014
All Day
CCMS Advanced Case Management Meeting
Stoney Creek Inn Johnston, Johnston Iowa
11/12/2014 - 11/14/2014
All Day
ISAC Fall School of Instruction
Veterans Memorial Community Choice Credit Union Convention Center, Des Moines Iowa
12/03/2014
All Day
ISAC Board of Directors Meeting
ISAC Office, West Des Moines Iowa
12/09/2014 - 12/11/2014
All Day
ICEA Annual Conference
Scheman Building, Ames Iowa
02/21/2015 - 02/25/2015
All Day
NACo Legislative Conference
Marriott Wardman Park, Washinton D.C.
03/12/2015 - 03/13/2015
All Day
ISAC Spring School of Instruction
Des Moines Marriott Downtown, Des Moines Iowa
06/10/2015 - 06/12/2015
All Day
ICIT Midyear Conference
West Des Moines Marriott, West Des Moines Iowa
07/10/2015 - 07/13/2015
All Day
NACo Solutions and Idea Marketplace
Charlotte Convention Center, Charlotte North Carolina
11/18/2015 - 11/20/2015
All Day
ISAC Fall School of Instruction
Double Tree by Hilton, Cedar Rapids Convention Complex, Cedar Rapids IA
12/08/2015 - 12/10/2015
All Day
ICEA Annual Conference
Scheman Building, Ames Iowa
02/20/2016 - 02/24/2016
All Day
NACo Legislative Conference
Marriott Wardman Park, Washinton D.C.
03/10/2016 - 03/11/2016
All Day
ISAC Spring School of Instruction
Des Moines Marriott Downtown, Des Moines Iowa
06/15/2016 - 06/17/2016
All Day
ICIT Midyear Conference
West Des Moines Marriott, West Des Moines Iowa
07/22/2016 - 07/25/2016
All Day
NACo County Solutions and Idea Marketplace
Long Beach Convention and Entertainment Center, Long Beach California
11/30/2016 - 12/02/2016
All Day
ISAC Fall School of Instruction
Veterans Memorial Community Choice Credit Union Convention Center, Des Moines Iowa
12/06/2016 - 12/08/2016
All Day
ICEA Annual Conference
Scheman Building, Ames Iowa
02/25/2017 - 03/01/2017
All Day
NACo Legislative Conference
Marriott Wardman Park, Washinton D.C.
03/16/2017 - 03/17/2017
All Day
ISAC Legislative Conference
Des Moines Marriott Downtown, Des Moines Iowa
07/21/2017 - 07/24/2017
All Day
NACo County Solutions and Idea Marketplace
Greater Columbus Convention Center, Columbus Ohio
08/23/2017 - 08/25/2017
All Day
ISAC Annual Conference
Veterans Memorial Community Choice Credit Union Convention Center, Des Moines Iowa
12/05/2017 - 12/07/2017
All Day
ICEA Annual Conference
Scheman Building, Ames Iowa
07/13/2018 - 07/16/2018
All Day
NACo County Solutions and Idea Marketplace
Gaylord Opryland Resort and Convention Center, Nashville Tennessee
08/22/2018 - 08/24/2018
All Day
ISAC Annual Conference
Veterans Memorial Community Choice Credit Union Convention Center, Des Moines Iowa
08/21/2019 - 08/23/2019
All Day
ISAC Annual Conference
Veterans Memorial Community Choice Credit Union Convention Center, Des Moines Iowa
08/26/2020 - 08/28/2020
All Day
ISAC Annual Conference
Veterans Memorial Community Choice Credit Union Convention Center, Des Moines Iowa
08/25/2021 - 08/27/2021
All Day
ISAC Annual Conference
Veterans Memorial Community Choice Credit Union Convention Center, Des Moines Iowa
WELCOME FROM ISAC
The Iowa State Association of Counties (ISAC) is a private, nonprofit corporation. ISAC members are elected and appointed county officials from all 99 counties. ISAC's mission is to promote effective and responsible county government for the people of Iowa. ISAC's vision is to be the principal, authoritative source of representation, information and services for and about county government in Iowa.
5500 Westown Parkway, Suite 190
West Des Moines, Iowa 50266
515.244.7181
Monday – Friday 8:00 am – 4:30 pm
The ISAC office will be closed March 12 – 14, 2014 for County Day at the Capitol and the ISAC Spring School of Instruction.
New and Noteworthy
Featured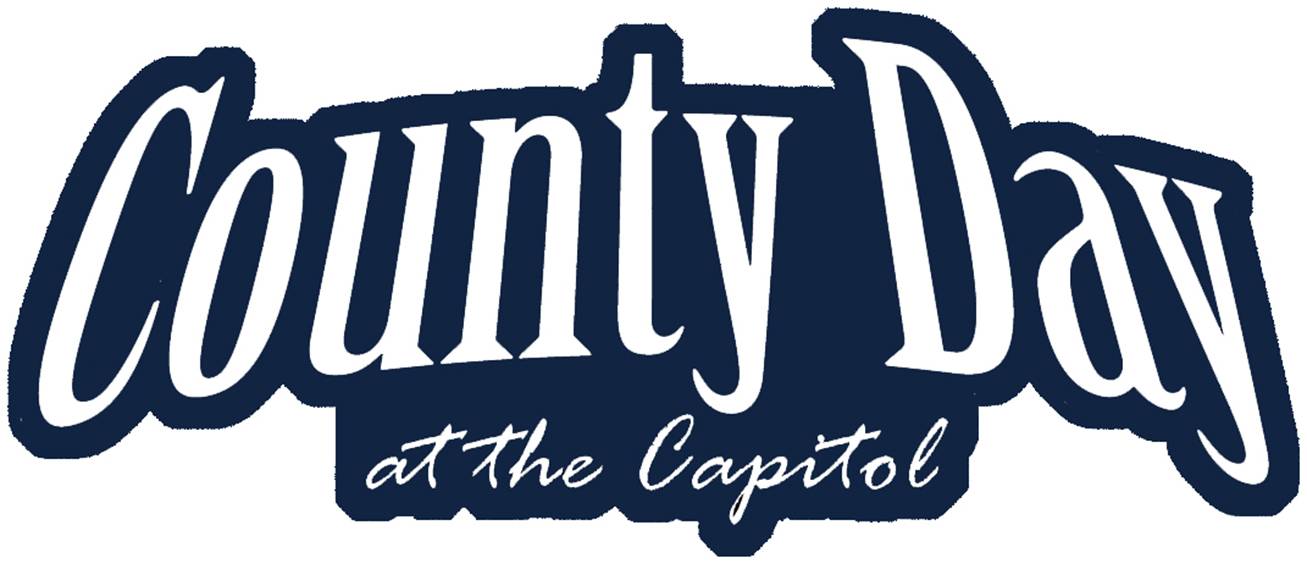 County Day at the Capitol
Join us on Wednesday, March 12, 2014 for County Day at the Capitol. This event will begin at the Wallace [...]

ISAC Spring School of Instruction
March 13-14, 2014 Des Moines Marriott Downtown This annual meeting is the Association's business meeting where the ISAC budget is [...]