General Sessions and Keynote Speakers

General Session
Wednesday, August 26
Meeting Rooms 315-319
2:45 pm – 4:30 pm
Pursuing Life with Purpose and Passion
Keynote Speaker: Dr. Deming
We are all touched by cancer and everybody experiences adversity at some point in their life.  Strengthening one's mind, body and spirit and living life with purpose and passion are important goals each of us should set in motion, whether or not we have been diagnosed with cancer.  Survivors remind us all that no matter how many days we have left on earth, we do have today.  It's only by reaching for something that's above and beyond what you think is possible that you have any idea what you can accomplish.
About Richard Deming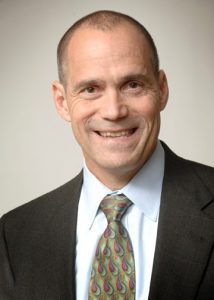 Dr. Richard Deming is a radiation oncologist and the medical director of the Mercy Cancer Center. In 2011 Dr. Deming led a group of 23 cancer survivors and caregivers on a transformational journey to Mount Everest Basecamp, and later that year launched Above + Beyond Cancer, a cancer survivorship nonprofit which elevates the lives of those touched by cancer to create a healthier word.
Since 2011 Dr. Deming has led thousands of cancer survivors on transformational journeys, rigorous races and wellness classes. Those who participate do so not in spite of their cancer, but rather because of their cancer. After leading seven journeys across the world and developing a rigorous weekly survivorship program back at home, Dr. Deming's incredible stories of cancer survivors summiting mountaintops and racing across America have inspired audiences large and small for years.
Several new studies have shown many cancer survivors, as well as soldiers and others who have encountered a major crisis or traumatic event experience post-traumatic growth, or a radically positive personal change in their life. Dr. Deming highlights the benefits of post-traumatic growth and offers examples of survivors who accomplished incredible feats and found a new perspective on life following their cancer diagnosis.