Educational Seminars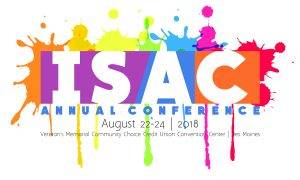 Wednesday, August 22
9:00 am – 10:15 am
Creeping Encroachment on Home Rule- Meeting Room 302-304
Iowa is a Home Rule state which means that local governments have local authority and control over decision making. Recent measures taken by the Iowa legislature have been encroaching on local control, but during this presentation you will learn that this isn't just an Iowa problem. County association executives will discuss the issue and where local governments can go from here.
This seminar will feature graphic recording!
Panelists: Matt Chase, NACo, Mark O'Connell, Wisconsin Counties Association, Bill Peterson, ISAC
Driving Performance Through Employee Engagement – Meeting Room 307-309
This session will focus on:
What employee engagement is and why it matters, particularly in government;
Why measuring employee engagement is critically important, how to measure and analyze the level of engagement, and how to act on the results;
The results of a national benchmark survey on the levels of employee engagement in both the public and private sectors;
What public sector organizations have done to improve – and sustain – engagement; and building a culture of engagement.
Speaker:  Robert Lavigna, Director, Institute for Public Sector Employee Engagement
10:30 am – 11:45 am
Prevent! Detect! Respond! (Off-site) 
An in depth look at the OCIO Information Security Division's security operation center and cybersecurity strategy.
Speaker: Jesse Martinez, Cybersecurity Services Coordinator, State of Iowa
Employee Engagement – A Deeper Dive – Meeting Room 307-309
In this follow-up session, attendees will have the opportunity to explore employee engagement in more detail. In this hands-on workshop, participants will discuss barriers to engagement, how to analyze engagement survey data, and the role of leadership in driving higher levels of engagement. Attendees will also have the opportunity to assess their own level of engagement, and do individual action planning.
Speaker:  Robert Lavigna, Director, Institute for Public Sector Employee Engagement