Hospitality Rooms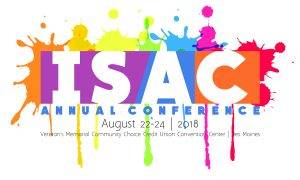 If you are interested in reserving a hospitality room, please contact Kelsey Sebern at ksebern@iowacounties.org, starting at 8:30 am on Wednesday, June 12. A limited number of hospitality rooms are available and all hospitality rooms are reserved on a first come, first served basis. You must be an ISAC Preferred Vendor and exhibitor in order to have a hospitality room. The deadline to reserve a hospitality room is 4:30 pm on Friday, June 29. Please note the hospitality room policies below.
Wednesday, August 22
Marriot Des Moines Downtown
Schneider Geospatial (Windows on 7th)
Iowa Democratic Elected Officials Association (Salon B)
Iowa Republican County Officials of Iowa (Salon D)
Gallagher Asphalt (Salon C)
ISAC reminds participants that Iowa law prohibits county officials from accepting gifts (including food and drink) valued at $3 or more, unless the event is posted in the program and open to all participants.
Hospitality Room Policies
All hospitality rooms held in conjunction with an ISAC school must be approved in advance by ISAC. ISAC shall advise conference attendees that accepting food or drinks at a non-approved hospitality rooms may potentially violate Iowa's gift law.
Hospitality rooms shall be approved contingent upon room availability. Hospitality rooms are available for ISAC affiliates, conference sponsors and ISAC exhibitors who are ISAC Preferred Vendors. Other requests may be approved at ISAC's discretion upon payment of an amount equal to an exhibit booth rental.
Hospitality rooms shall not be open during regularly scheduled ISAC events.
Hospitality room hosts will be provided with a conference agenda and the hours during which the hospitality rooms can be open.
Hospitality rooms shall close at designated times, and the rooms shall be vacated.
If these policies are not observed, ISAC reserves the right to refuse future requests to host a hospitality room.
For further questions contact Kelsey Sebern at ksebern@iowacounties.org.